School hours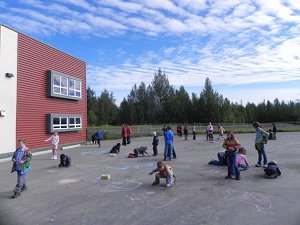 Birchtree Charter School is in session Monday through Thursday from 8:30am to 3:15pm for 1st – 8th graders.  Friday is an early release day from 8:30 am to 1:30 pm.
Kindergarteners attend from 8:30am to 12:30pm.
Please see a description of our drop-off and pick-up procedures here (coming soon).
Also, please remember that our calendar varies slightly from the rest of the Mat-su Borough School District. Download our  calendar, or visit our online calendar.