Enrollment Information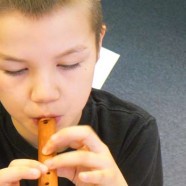 Birchtree Charter School is now enrolling for the 2017 -2018 School Year.
Dates to enroll are: March 1, 2017 – April 27, 2017
Beginning March 1, 2017  Intent to Enroll Forms for new students and siblings of current families new to Birchtree Charter School will be available online under Enrollment on the Birchtree Charter School web site.  Please follow the required steps below to ensure your child(ren) are entered into the lottery.
Complete an Intent to Enroll Form under Enrollment on the Birchtree Charter School website.
CALL Birchtree Charter School at 745-1831 (After March 1) to schedule a school observation. Observation dates are March 27 -31 and April 24-27.  Time: 9:15 – 10:15 (k – 5th) 10:30 -11:30 (6-8).
New Kindergarten Parents: You must also schedule a Kindergarten Informational Meeting on April 18, 2017 at 2:00 PM or April 19, 2017.
Complete the Parent Questionnaire that will be handed out at the school observation and return to Birchtree no later than April 27, 2017.
Once all steps have been completed your child(ren) will be entered into the lottery to be held May 4, 2017 at 7:00PM at Birchtree Charter School.  Siblings of existing families will be given sibling preference if classroom space is available.
NOTE: Applications received prior to March 1, 2017 or after April 27, 2017 will NOT be included in the May 4, 2017 lottery drawing and will be added to the wait list after the May 4, 2017 drawing at 7:00PM 
Past Information:
Birchtree Charter School enrolls students in kindergarten through eighth grade. Enrollment at the beginning of each school year is determined by a lottery system. The lottery for the 2016/2017 school year will take place on April 20, 2016 at 7:00 pm. Please remember that wait-lists do not carry over from year to year, so be sure to fill out a new intent to enroll form each year.